We've never ventured out far to neither Sri Hartamas or Mont' Kiara. Even if we have done so, it was ages ago. When Bao suggested that we should go check Tenji out, I agreed immediately. When I first read about its first review from Precious Pea in Glasgow, this has been one of the must-visit place for me whenever I'm back :)
Also a visit for a small celebration of my bro's victory and effort in gaining himself a title in his dance competitions. Off we went, dashing through the fear of getting lost and without much assistance, we manage to dig this place out :)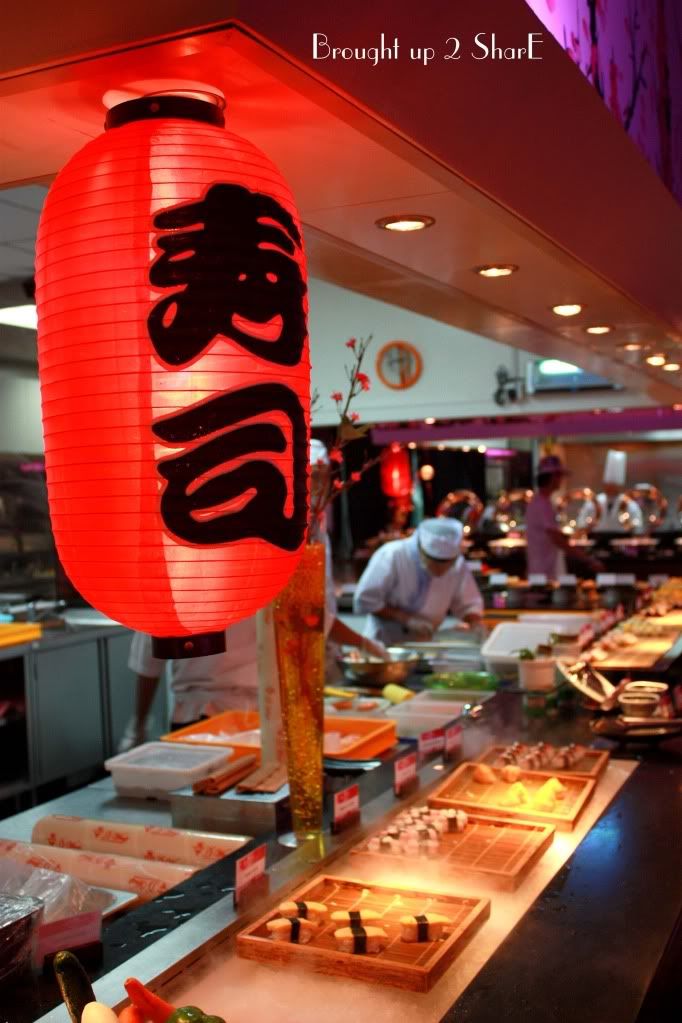 After several turns in the area of Mont Kiara, we reached an area very alien to us. Shoplots of eateries mushrooming around SohoKL. Another neighbourhood to venture out for more fares soon after.

I was quite excited about the visit as it was the first Japanese cuisine that I'm having after long periods of yearning in Glasgow. Plus, the promotion they are having now is kinda tempting too; RM39.90++ for lunch (11.30am-4pm) which is quite a steal, we thought.


The Interior: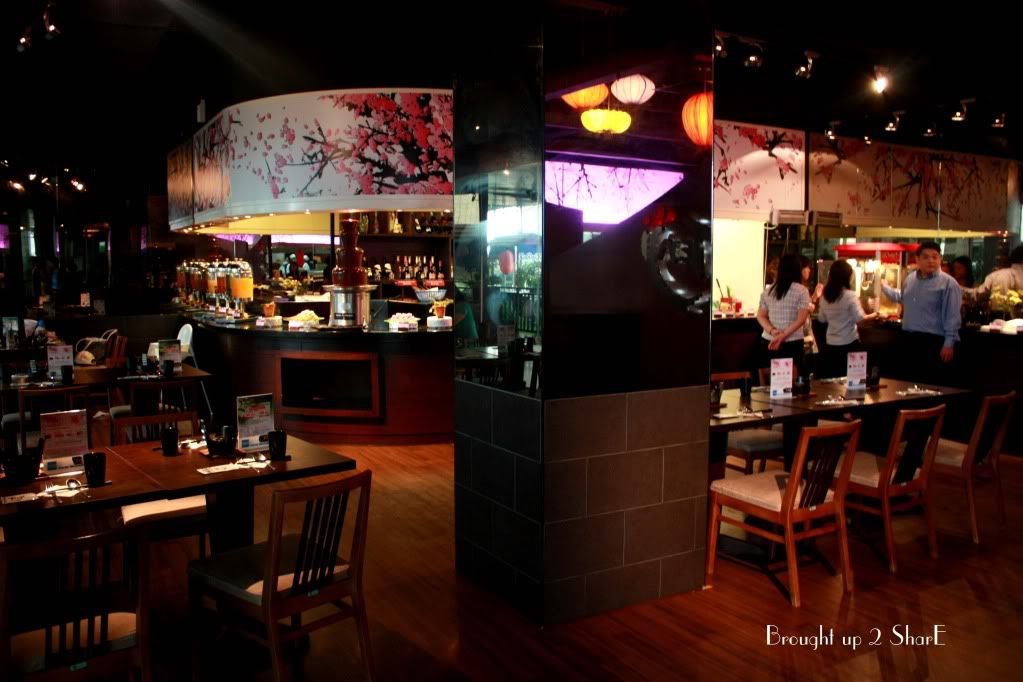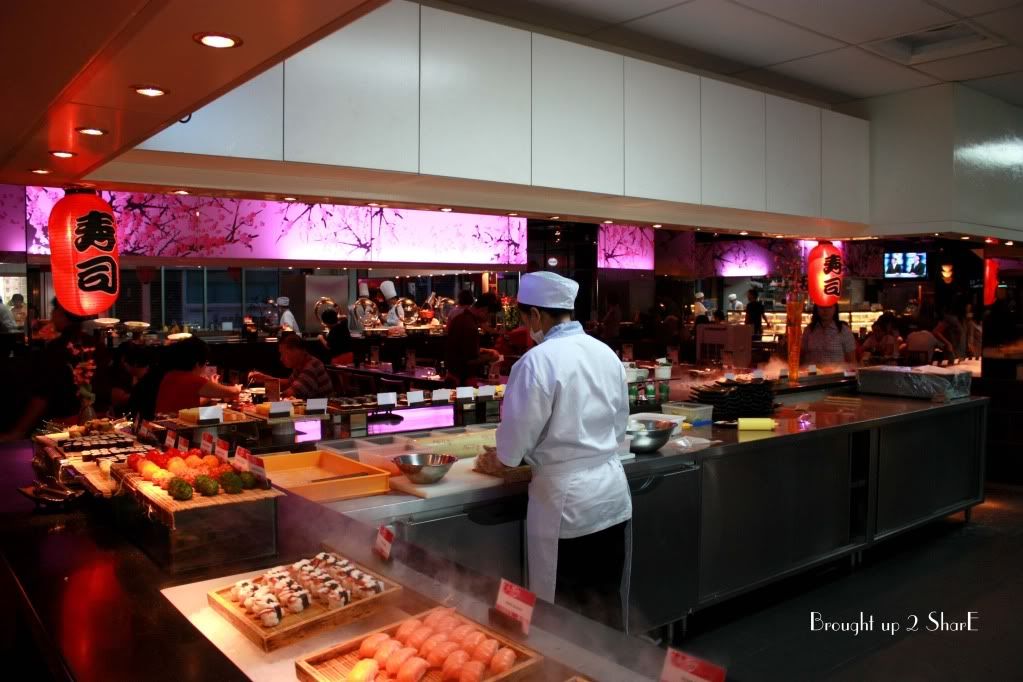 We took a stroll around before grabbing our plates to fill up our hunger. There seemed to be lots of selection on the first round, but after scrutinizing properly, there weren't many selections as we thought there would be. Despite that, here's some of the fares that we wanna share:
sushis,
sashimis
& oysters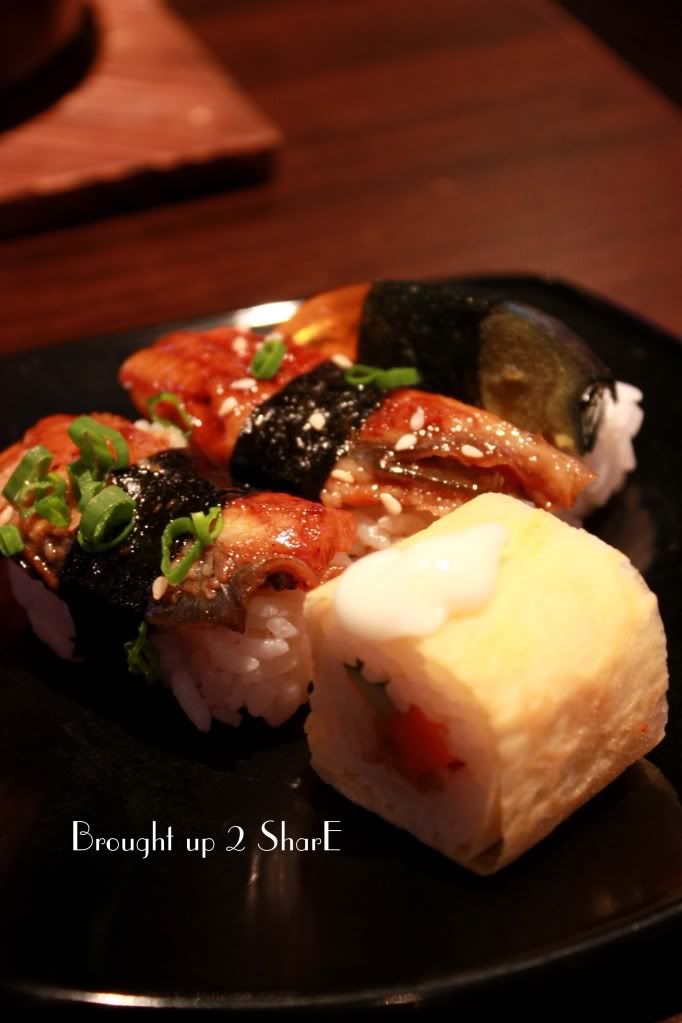 tepanyaki mutton & fish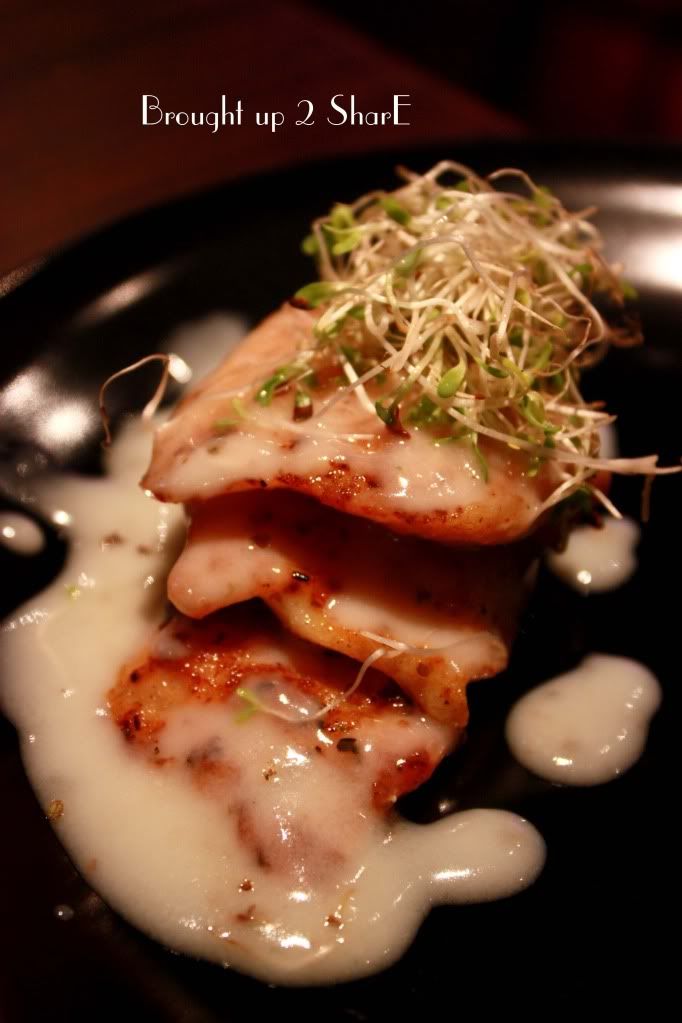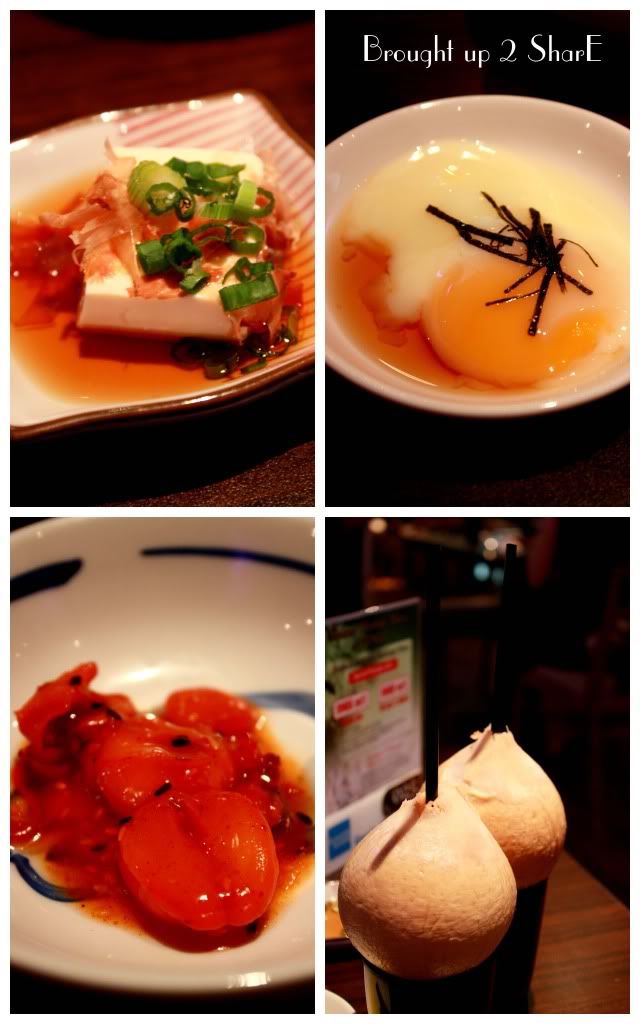 tempura
Some of the steamed dishes: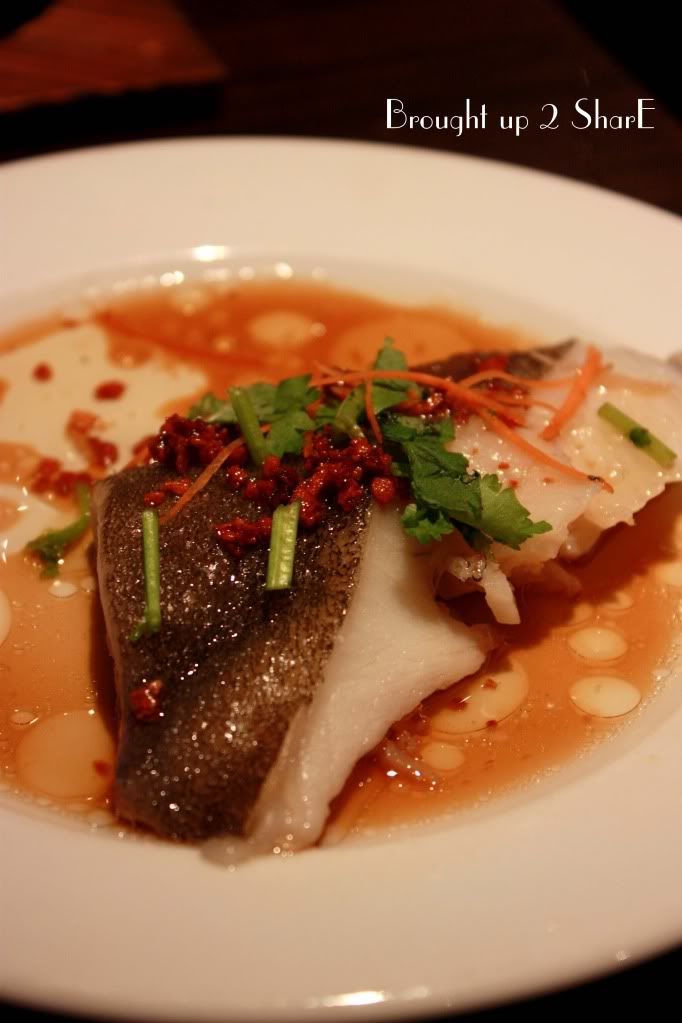 Fruits & drinks: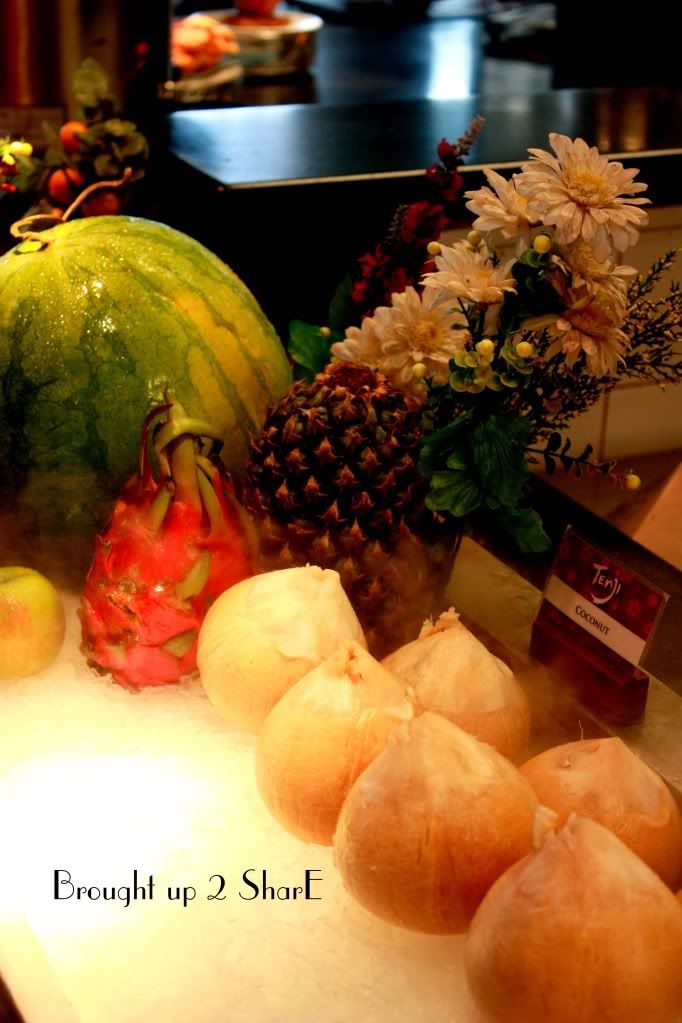 Desserts:
tiramisu & strawberry cheese tart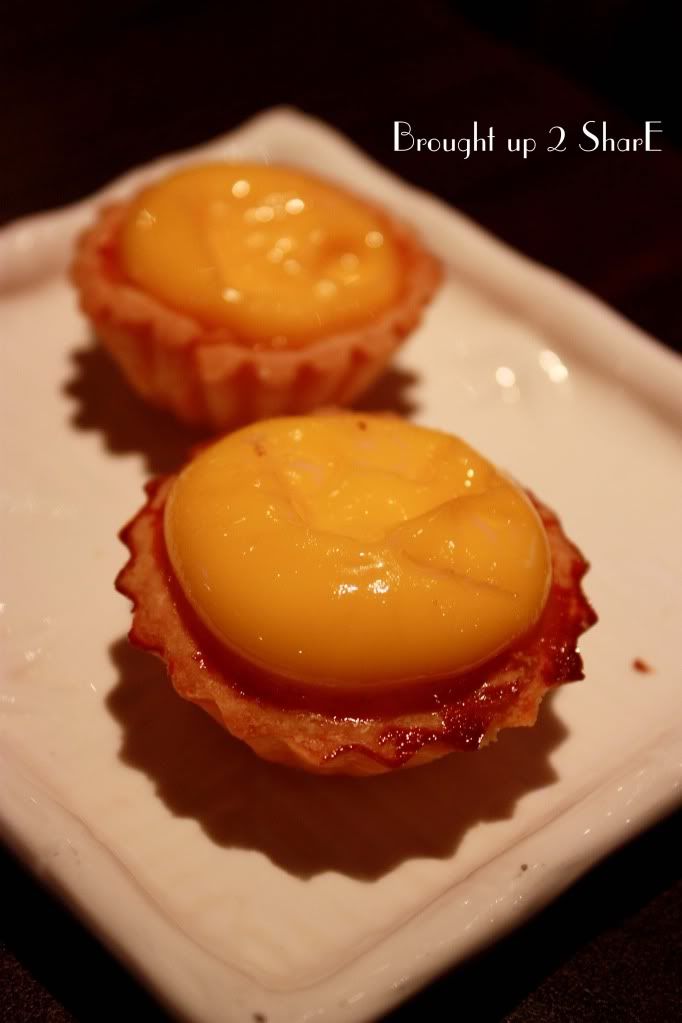 do not judge by the way it looks. Fluffy on the outside, empty inside!
Verdict
: Overall we were really disappointed with the food and service. Besides the lack of selections, we thought that their standard might have dropped tremendously since its opening. Before this, I've heard quite a number of great feedback from friends and floggers. Perhaps it's due to their promotion? Half the price, half the standard.
Service were not impressive either. A classy ambiance, but what we get is a service from... say..
mamak
stall? Not being harsh, but one of the waiter just took my plate off while I was still eating without asking! I wouldn't tolerate that, would you? Sigh...
And I even thought of having a dinner at the open air dining area someday. Maybe I'll have to think twice.
Still lots of improvement, really hope that they upgrade their current standard to what they used to do and maintain it.
Disclaimer
: This is our personal dining experience and we do not intend to forbid patrons/ readers from trying for themselves. Perhaps you think they've already improved, do drop by and tell us :)
Tenji Japanese Buffet Restaurant
Lot L-01-01, SohoKL,
Solairs Mont Kiara,
No 2, Jalan Solaris,
50480 Kuala Lumpur.
Tel: 1700-80-1818
Weekday operation hours:
Lunch 11:30am - 4:00pm
RM77++
Dinner 5:30pm - 9.30pm
RM88++
Supper 10:00pm - 2:30am
RM88++
Weekend & Public Holiday:
Lunch 11:30am - 4:00pm
RM77++
Dinner 5:30pm - 9.30pm
RM88++
Supper 10:00pm - 2:30am
RM88++
Promotion: 01/08/09-30/09/09
Weekdays Lunch
RM39.90++
Daily Supper
RM49.90++
Blogs reviewed: