Chris's birthday was celebrated with a little surprise for him....
With all his friends singing him a birthday song that got him bolting from the blue when the both of us arrived at the Bavarian Bierhaus. I'm pleased by his reactions. He was... moved ;)
Normally the two of us would just have an insignificant celebration during his big day. Having his dear friends to join us in this dinner party just whooped us up! Thanks guys for coming to help surprise Chris!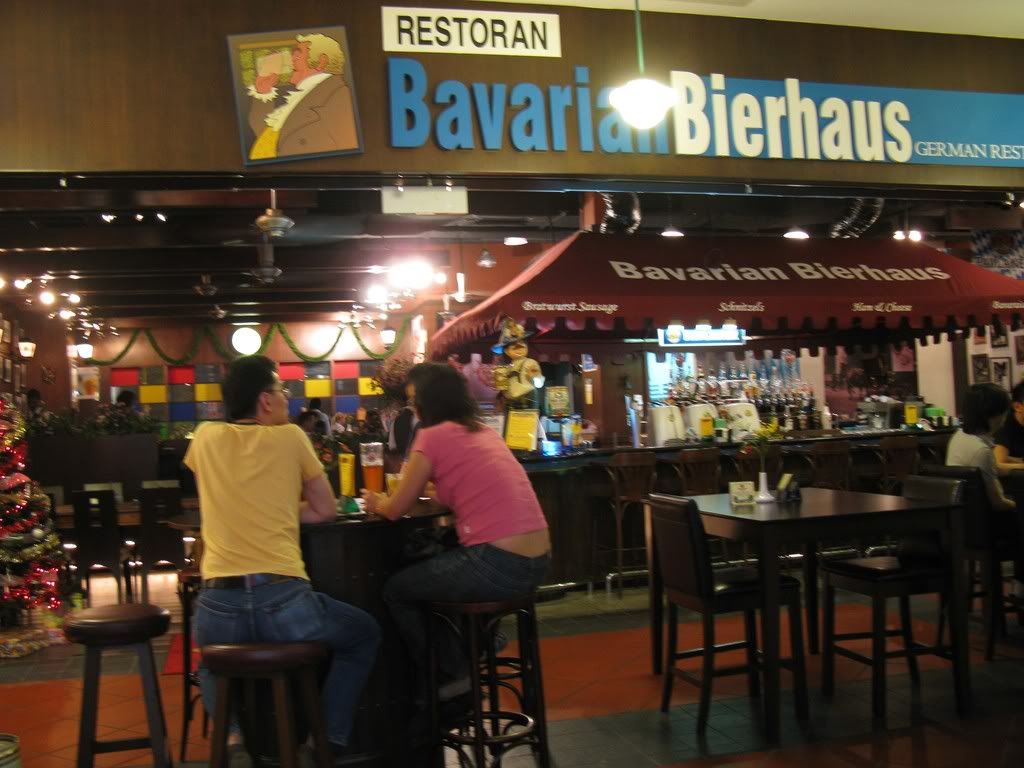 In a dilemma at first in choosing over the best place for the night, we chose over the Bavarian Bierhaus, a restaurant that serves German cuisines. Hmm... not bad to opt for something rather new than what we usually had. Chris didn't have a clue on where we're eating. That's the best part! haha... don't you just love surprises? It keeps you guessing but somehow I saw rather... not even a sheer nervousness in him. Maybe he knew already, I thought. Nope. He was just playing undisturbed. Plans worked out and he was happy :)

Having heard of good reviews from friends and floggers, we walloped the food in great appetite! Despite the high-priced food I thought, it was worth every penny spent. Good food accompanying great friends and loved ones... just creditable.


We had 2 servings of the Mixed Sausage priced at RM72 per serving. With shares of pork, chicken and lamb sausages to suit each person's likings, I preferred the pork sausages better although the chicken and lamb sausages were equally good :) Fragrant meat served aside with different types of sauces, these dipping sauce were a thumbs up! A variation of flavours with different distinctive taste! Some sourish, some with a hint of spice resembling mustards, while one of them were just decent and mild. Sorry, as I didn't take note on the sauces' name.




Pork Knuckle, what it is famous for, we just can't forego this dish. Had 3 servings of Crispy Pork Knuckles with Smoke Bacon and Honey , with pepper glaze served with sour cabbage and sautéed potatoes. Priced at RM65 per serving, the portion was huge. Enormous amount of meat to be shared happily :) Flavoursome and cooked to the correct degree of crispiness!





Another order of must, which was featured in their Christmas Favourites section, the Bavarian Roasted Piglet with Port Cherries Sauce, Roasted Cocktail Potatoes and Sour Cabbage for RM58. This had all of our vote. With better meat texture than the pork knuckle I thought, these provisions were well flavoured with the port cherries sauce! Simply lip-smacking!




Still not really satisfied? We finally conceded defeat after the Pancetta Salad ordered during the last minute. Priced at RM15. Real satiated :) Although this serving were kinda small, this cold dish did offer us the final contentment :)





We're like carnivores that night, feeding on unadulterated meat! LoL. Including him!




Another famous serving of drink from this restaurant, the Paulaner Beer! A booze to augment the birthday party atmosphere, surrounded with good food! Tasty German Beer :) Cheers to Chris!





and not to forget... the birthday cake from BBO, delicious chocolate orange mousse cake with macaroons! :) Chris, being a chocolate lover, hearts it.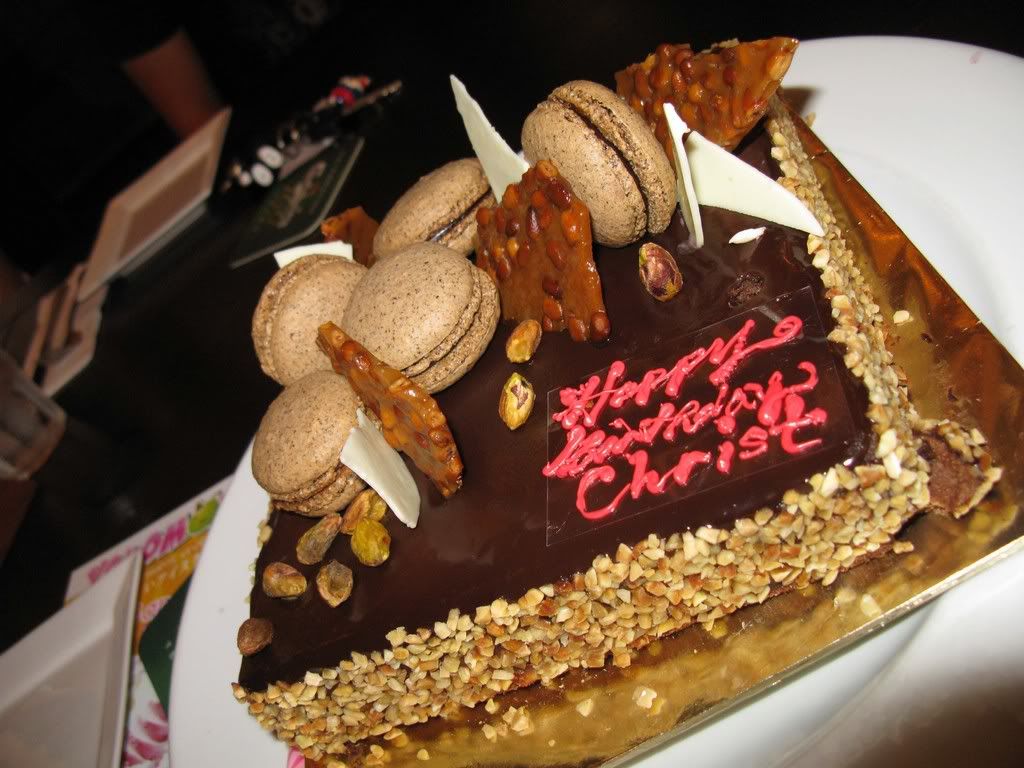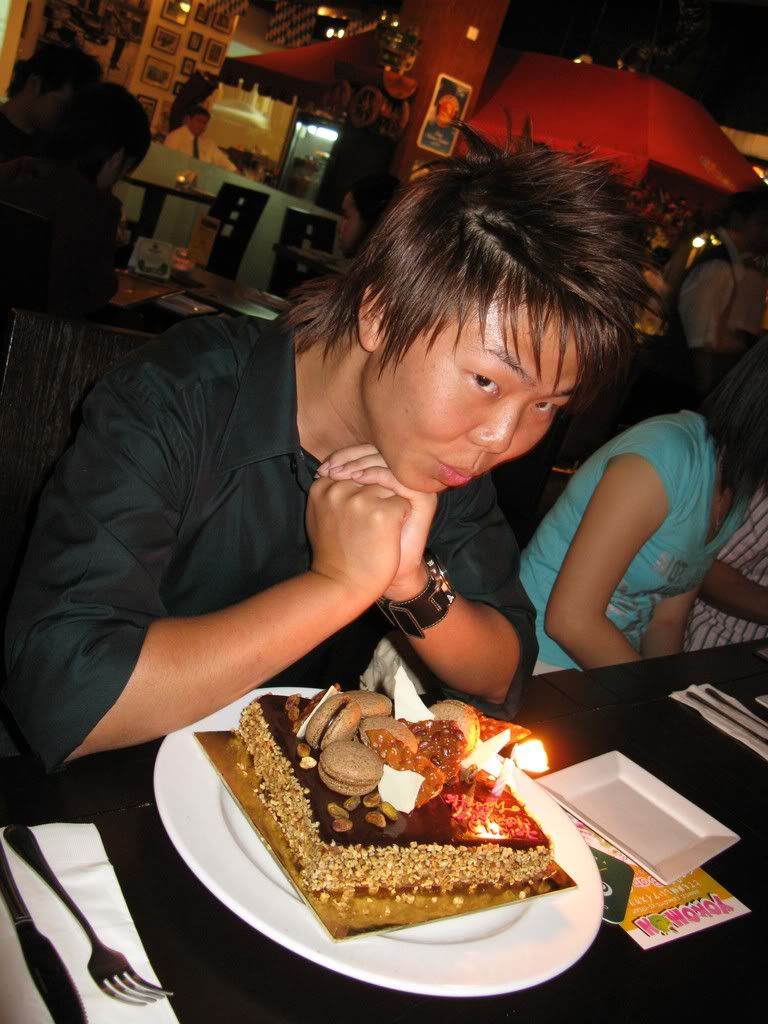 Blow your candle!
Celebrations, everyone just seemed to loved it. Wishing that it would not end so quick, bringing back great memories upon looking in return. Hope you really enjoyed dear Chris!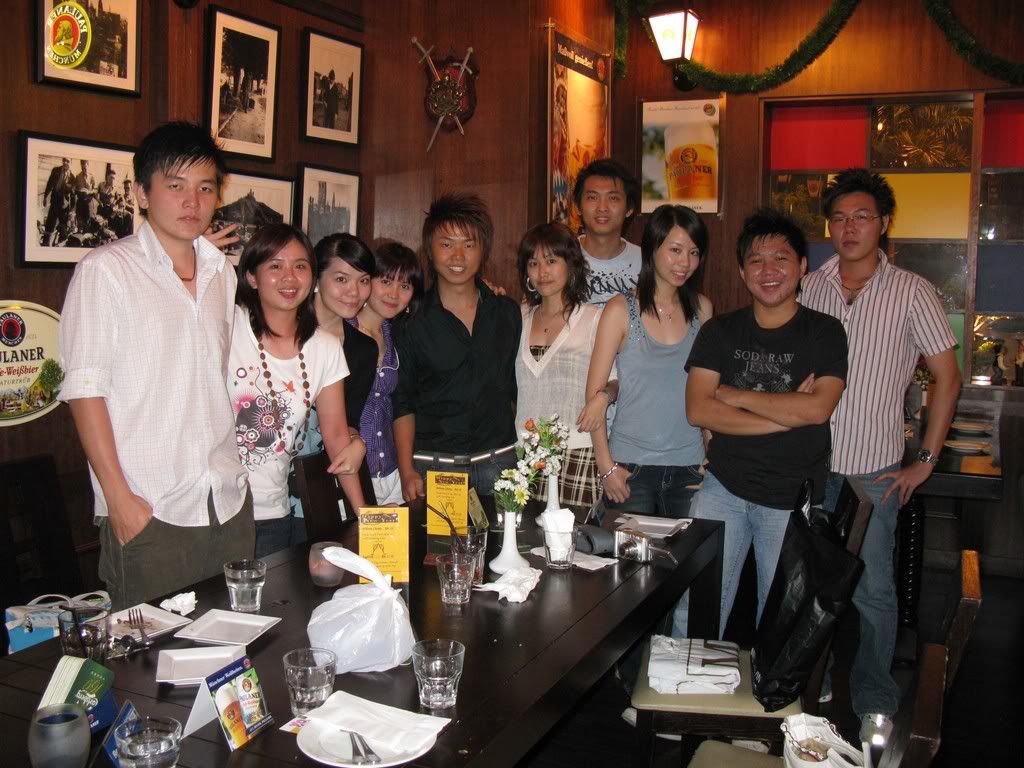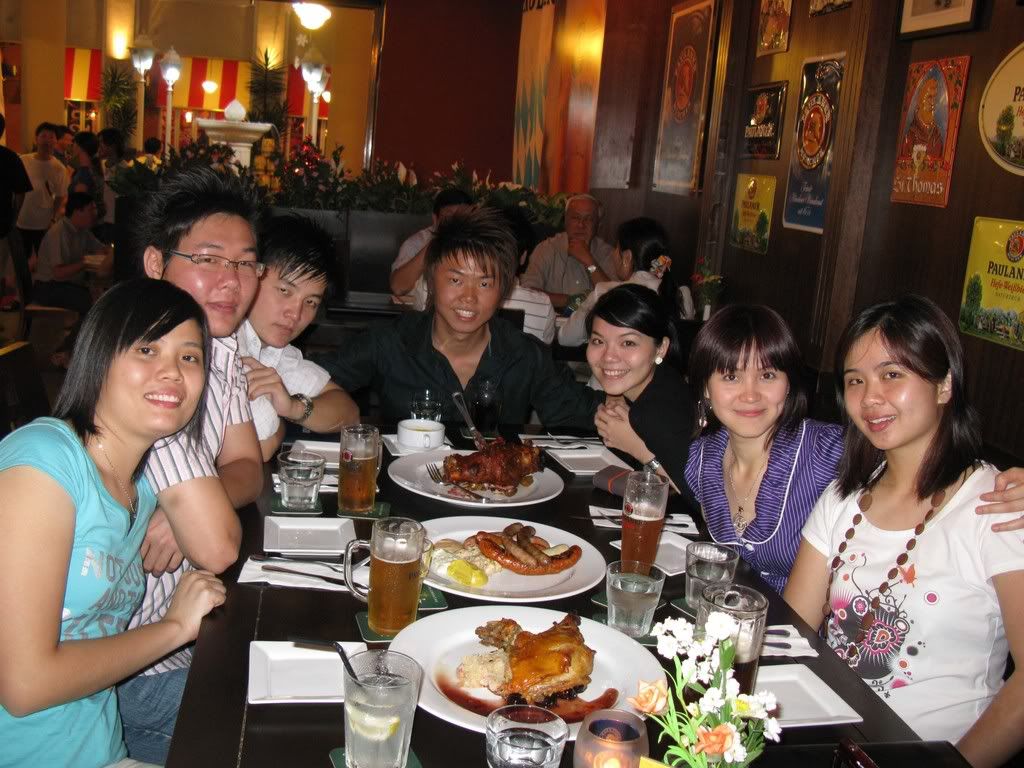 Cheers to you again! Hugz!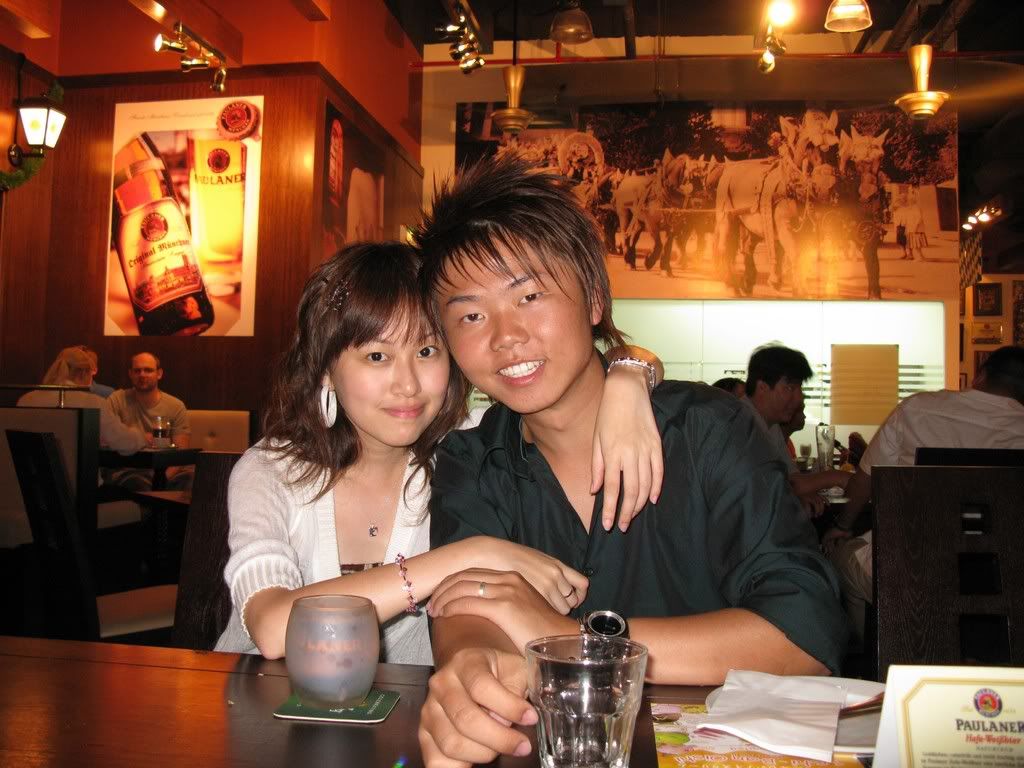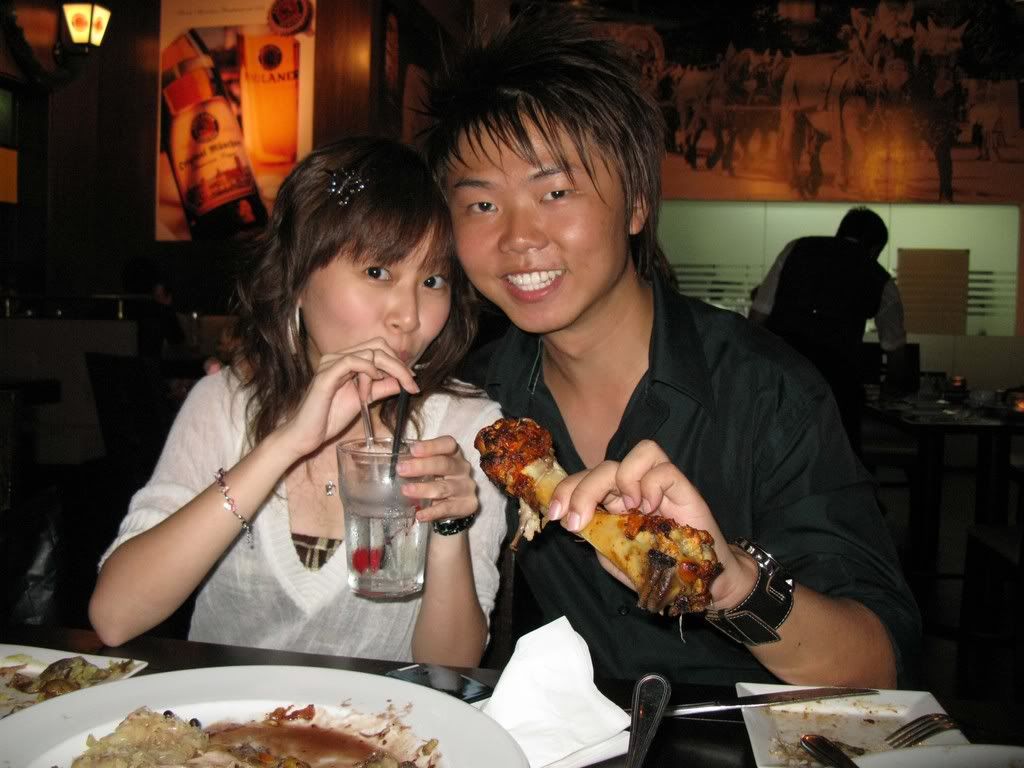 KL-Restaurant.com
is now bountifully presenting people with vouchers by the Bavarian Bierhaus. Please visit their website for more information through browsing. You can get a 10% discount when you print out the voucher from their website and present it upon ordering. Enjoy!
Click
HERE
to download the voucher.
~Non-Halal~
Bavarian Bierhaus
Lot G66, Grounf Floor,

The Curve,

No 6, Jalan PJU 7/3,
47800 Petaling Jaya

Tel: 603-7728 8269

Fax: 603-7728 7269





Blogs reviewed: